Anti Corrosive PVC Roofing System Provider in Thane, Mumbai, Navi Mumbai, Panvel
Anti Corrosive PVC Roofing System
Palruf Anti Corrosive PVC Roofing System / Roofing Sheets System Provider in Thane, Mumbai, Navi Mumbai, Panvel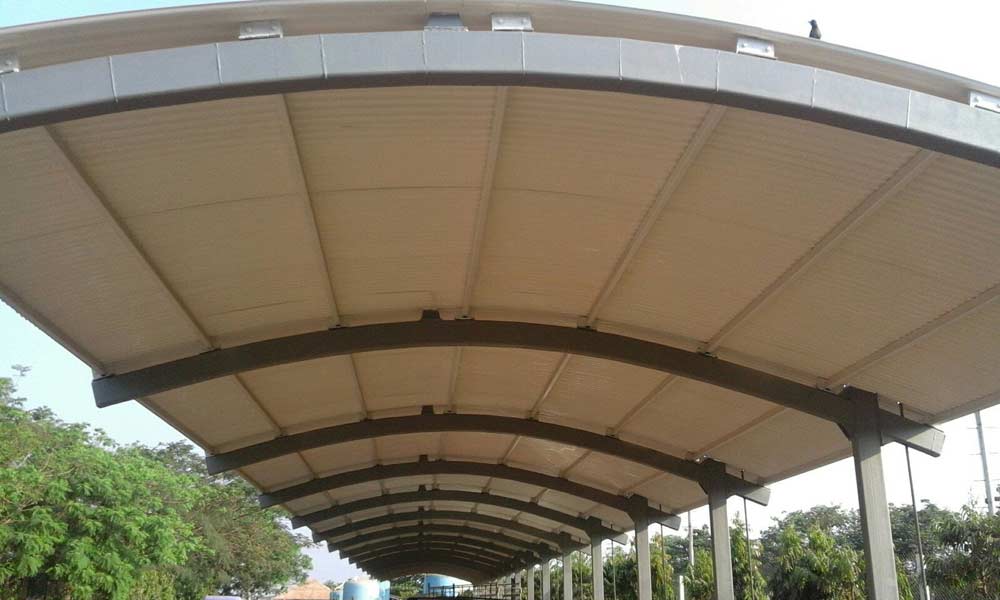 Outdoor applications in seaside industries, mines, chemical plants and other chemically aggressive environments, can be challenging for any material, slowly corroding them and demanding a high level of maintenance, which is both costly and time consuming.


This is not the case with PALRUF corrugated PVC sheet. It is virtually maintenance free and will endure these environments for very long service periods in the toughest conditions, which also makes it cost-efficient.


PALRUF has been produced by Palram for almost 50 years and has been installed in numerous ports, mines and chemical plants, some of which appear on the following pages. Many customers, who used PALRUF roofing, chose it again to cover renovated and new structures.


The advantages of PALRUF can benefit a wide variety of applications :
• Roofing of complete structures
• Internal cladding that provides chemical resistance
• Small roofing applications such as canopies, sheds etc.
• Industrial skylights (rooflights)


For a complete chemical resistance list and laboratory reports please refer to the instalation instructions brochure or the PALRUF product page on our main website www.palram.com


Main Benefits


Non-Corrosive
PALRUF is ideal for seaside projects, mines, livestock farms and more.
Fire Resistance
PALRUF self-extinguishes and meets the highest standards in the field.
Versatility
Suitable for curved roofing.
High Impact Strength
Resists hail, wind and snow loads.
Excellent Chemical Resistance
PALRUF withstands a wide variety of chemicals, making it ideal for applications in chemically aggressive environments.
Appearance Maintained
Does not yellow or fade for years.
UV and Weather Resistant
Offering long service periods in cold or hot climates (depending on color).